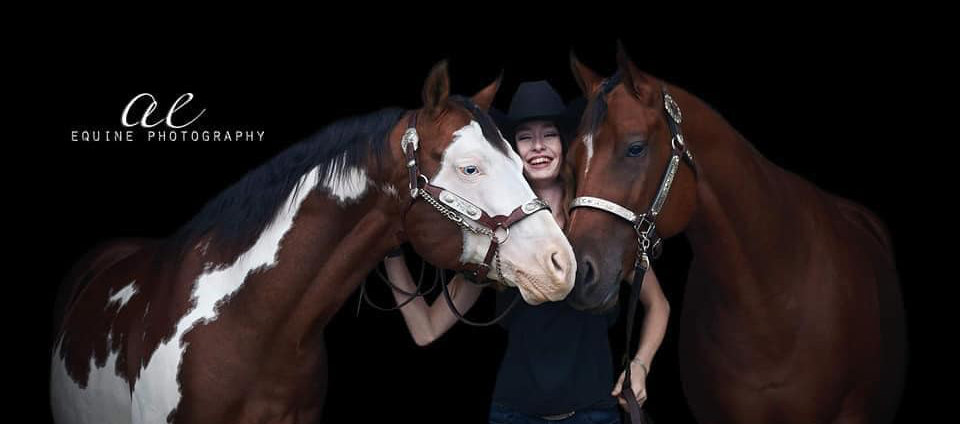 March 11, 2022 | Youth join for free!
At last night's board meeting, we were discussing how we could encourage more youth to become BC Paint Horse Club members. Our 2022 membership roster is already quite healthy but we only have four youth members – even though we offer several youth year-end awards AND an annual scholarship.
Thing is, youth do need a BC Paint membership in order to be eligible to apply for the scholarship and to compete for those really nice year ends, including those in our Open Show Program (OSP).
So, the question last night became how could WE encourage more youth to join BC Paint?
And that's when longtime director Kerry Sawyer stepped up and offered to sponsor BC Paint Horse Club youth members this year.
We know that this passion we all share for horses doesn't come cheap, whether you own, lease or borrow. We also know we are competing with lots of other youth activities (like dance and gymnastics and ball). It all adds up and sometimes one more membership (or two) doesn't fit into the family budget.
So … if you are 18 & under and own a registered Paint Horse or compete on one you've leased or borrowed, we invite you to join BC Paint – and your membership dues will be covered by Kerry's generous sponsorship.
You will also be able to sign up to compete in our Open Show Program for free, too, because youth participation in OSP is also sponsored, by 7D Performance Horses and Country Life in BC.
AND … it gets even better. 
An AjPHA (American Junior Paint Horse Association) membership drive is underway where individuals or clubs are sponsoring AjPHA memberships. Youth, 18 and under as of January 1, 2022, must have an AjPHA membership in order to compete in APHA classes at our SUMMER ICEBREAKER show, even if they're competing on a horse they don't own. In Zone 1 (that includes us in BC, Washington, Oregon and Idaho), Kory Kumar from Southwest Washington Paint Horse Club is sponsoring new AjPHA memberships for youth in our zone. SO, if Paint classes at the Summer Icebreaker are on your radar, you'll want to find out how you can take advantage of Kory's sponsorship. (But don't wait til the entry deadline – those memberships take a while to process.)
We're hopeful these membership incentives will see more young people proudly enjoying and competing on their registered Paint Horses this year.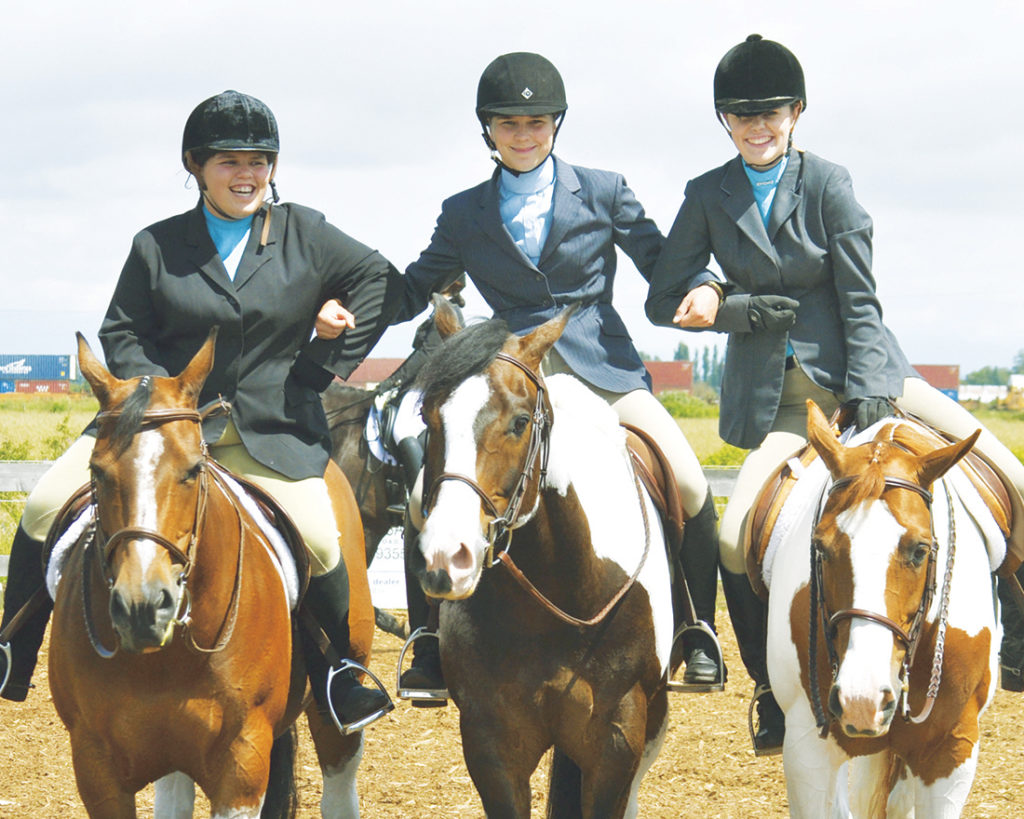 November 11 . 2021 | That's a wrap
The BC Paint Horse Club will be hosting their annual general meeting on Tuesday, November 30 at 7 pm, via Zoom. We'll start the meeting off on a great note by announcing this season's year-end award winners for both our Open Show and APHA programs. 
It's been another record-setting year for the club's Open Show Program, which gives members an opportunity to show at their local (non-breed) shows to earn points for amazing year-end awards. Our Out-of-Province Shows (OOPS) program also broke records as more members paid a premium to include their points earned at shows in Alberta and even in the US for year ends. There were two APHA/BCPHC-approved shows in BC this year, and exhibitors there earned double points toward year ends. It's going to make for an exciting awards night on the 30th. 
The directors have been meeting regularly throughout the year via Zoom. Margo has proposed some pretty significant changes to the Open Show Program for 2022 and she'll be presenting those for member approval at the AGM. 
Our collaboration with Lower Mainland Quarter Horse for the Summer "Icebreaker" APHA/AQHA show in Maple Ridge was considered a success and plans are underway for 2022. (Let the fundraising begin!)
These are challenging times for breed clubs like ours and we really appreciate the support of all our BC Paint and Icebreaker sponsors. We also appreciate all the members who support the club with their entries and enthusiasm. Our membership soared this year — and that makes the effort all the more worthwhile. 
We hope to see you on November 30.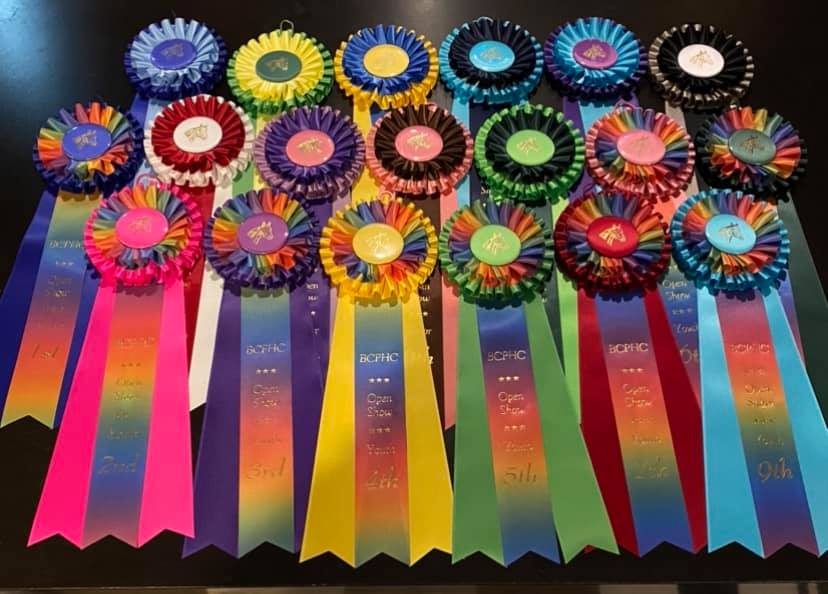 January 25 . 2021 | Hopeful
BC Paint's board of directors met last night via Zoom for their first monthly meeting of the new year. In her president's message, Cathy Glover noted how encouraged she was by the spirit of cooperation and willingness to job share during a joint meeting of BC Paint and Lower Mainland QH directors to plan a new virtual show program for the 2021 season. She urged directors to step up their level of involvement in club activities this year, noting that the same people who are already wearing too many hats are the ones still stepping up to do more. "We need EVERY board member to step up and contribute in a meaningful, productive way," she said.
Club finances are in good shape. 2021 memberships are starting to roll in, and the toque/mask fundraiser Dianne and Becky launched after our AGM in November has been very successful. It's not too late to order. See the post in our Facebook group for details. 
BOTTLE DRIVE
New director Maddy Shannon has organized a virtual bottle drive that anyone with access to a Return-IT EXPRESS depot can contribute to. All you have to do is put your recycle bottles and cans in clear bags, enter 604-226-8064 at the EXPRESS kiosk, attach the label to the bag and hand 'em over. No sorting or separating necessary! If you prefer to have pre-printed labels, email us and Margo will mail them out to you. You must drop off your entries at an EXPRESS depot – not every Return-It depot is Express, so Google to find the closest to you.
PAYING YOUR DUES
We now accept e-transfers for memberships, Open Show enrollment and our OOPS program, and you can email, text or old school snail-mail your $ and forms. Contacts are listed at the bottom of the each enrollment. 
We have two terrific year end award programs (Dianne KNOWS what ya likes!) and, if you're showing out of province (like Alberta or — should the border open — down south), your points at those shows can count toward BC Paint year end awards. Check our OOPS program for details. 
We're waiting on APHA to get back to us with a new form the Zone 10 declaration for BC-based exhibitors showing in Alberta. Devon noted at the meeting you can phone APHA and ask for Elizabeth Lawhorn to switch from Zone One to Zone 10 for the purpose of APHA Zone standings. If you're already declared in Zone 10, you do not have to renew annually — only if you want to switch back to Zone One. Got questions? Contact us. 
APHA memberships increased at the beginning of the year and now includes a subscription to the APHA Journal. Dianne says Canadian and International members will receive a digital version of the Journal as part of their membership. As a APHA director for Area 43 (Alaska, Yukon & BC), Cathy emailed APHA about that over the holidays and hasn't heard back. We'll keep you posted. APHA will host a webinar next week via Zoom, on January 21, 5pm PST, on the Breeders' Trust and Breeders' Futurity. The convention, February 26-28, will be virtual.
The website (this website!) has now been updated to a WordPress platform, Cathy's project-of-the-week, although some work still has to be done to finetune the mobile and tablet views. 
Devon is working on transitioning our Facebook group (which has 830 members) over to a Facebook page. She convinced the board it was the way to go.
SHOW-HAPPY
Board members were on two joint meetings in the last 10 days or so with Lower Mainland QH to collaborate on virtual show series and an APHA/AQHA breed show, August 14-15, in Maple Ridge. Both boards have ratified a proposal to share income and expense on the breed show equally. It's a new year!! Details on both will be rolled out VERY soon. 
In addition to fundraising for the breed show (we've established we need a minimum of $5,000 in sponsorships to break even), we are also seeking sponsors for our year end awards. Many thanks to our 2021 sponsors so far this year: 7D Performance Horses, Maple Wood Farms, Country Life in BC, Bissett Farms and Fraser West Custom Works. If you would like to sponsor a year end award (a division is $100), please contact us, and if you would like to show your support for our August show — or own or work for a business that would benefit from sponsorship — please PLEASE drop us a note! Maddy is helping to coordinate show sponsorships. 
The next board meeting is on February 11. The virtual show committee meets on January 19, and the August show committee (we're gonna come up with a name!) meets on January 28. There's a Zone One meeting on January 26, and a few of us will be on the Alberta Paint Horse agm call this Saturday.
Very exciting year ahead. One thing about horse people – we're a hopeful bunch!
2020 BC Year End Award Winners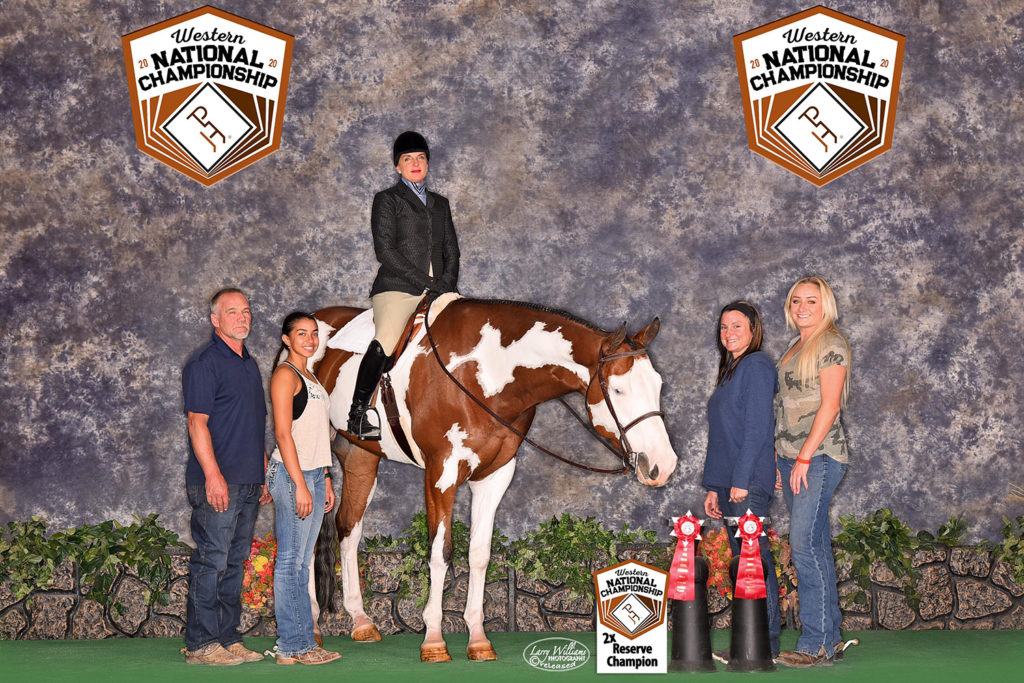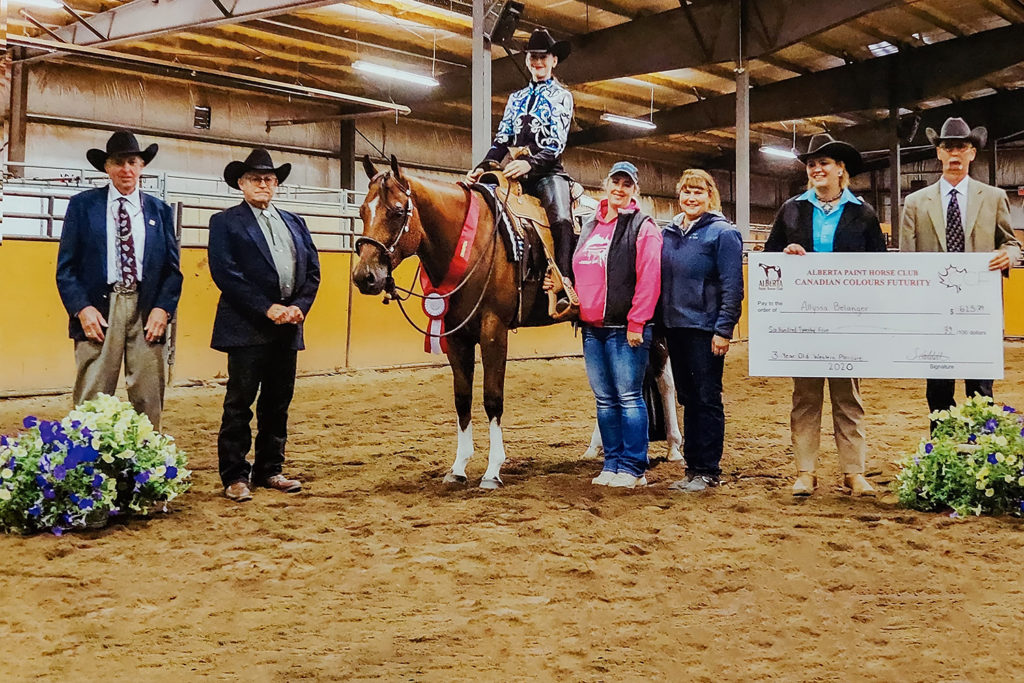 November 26, 2020 | We need to do more
Just shy of 20 BC Paint members logged on to Zoom for the club's first virtual annual general meeting on November 26. President Cathy Glover said 2021 will be a year of collaboration, noting "what is good for Quarter Horse is good for us — and vice versa."
"The reality is that the cost of hosting breed shows has increased exponentially as the number of breed show exhibitors has continued to decline province-wide – for all kinds of reasons. We need to work together if we're going to preserve what we have, and encourage new exhibitors to join us. Our province is just too big and our respective clubs' membership is too small to go it alone," she said.
Of the club's 30 members in 2020, 18 were registered in the Open Show Program (OSP). When the COVID-19 pandemic forced the cancellation of community shows across the province last spring, the directors updated OSP rules to allow virtual show entries to count toward OSP year end awards. 2020 OSP and APHA year end winners were announced at the beginning of the meeting. Directors agreed at their meeting earlier in November to change the start of the OSP show year to January 1.
Members were reminded to let APHA know they are accumulating points in Zone 10 (Alberta), and not Zone 1 (BC, Washington, Idaho & Oregon) if the borders remain closed in the new year. (The declaration form will be posted on this website. For more information visit our Shows page.)
Points keeper Dianne Rouse reported 11 Paint Horses were shown at Lower Mainland QH's fall show in Maple Ridge, September 26/27, accounting for 59 APHA entries. The club provided a $200 cash sponsorship to the show and individual BC Paint members also provided cash sponsorships. We agreed we need to do more to encourage more horses and more entries.
A motion was approved to increase the Out-of-Province Shows (OOPS) fee to $40/per show from $25. Another motion to double-point BC-based APHA shows in 2021 also got a thumb's up in hopes it would provide an added incentive for exhibitors to support shows in BC. Exhibitors were also reminded to send in their BC Bred declaration form for their show horses born in BC.
BC Paint treasurer Dianne Rouse was elected director on the Zone One board that oversees the Zone One regional show in Nampa, Idaho. The 2020 show was cancelled due to the pandemic but plans are in the works for August 2021. Club president Cathy Glover was appointed secretary of the North West Coordinating Committee. NWCC coordinates judges and show dates for member clubs in Zone One (BC, Washington, Oregon, Idaho and Montana) and BCPHC is a long-time member of the organization.
Cathy Glover was again acclaimed club president for 2021; Margo Murray retains her post as vice. Dianne Rouse enters the second year of her term as treasurer, and Devon Smith will take over Tamara Jameson's position as secretary. (Tamara is now president of Lower Mainland QH, but remains on the BC Paint board as a director at large.) Marianne Warland and Becky Herford accepted new two year terms, joining Kerry Sawyer, Avery Murray, and Brandy Belanger. Maddy Shannon joins the board for the first year of a two-year term.
In new business, Devon Smith provided results to a poll she posted on Facebook to see where Paint Horse owners would support APHA-approved shows. The Okanagan came out on top, with the Lower Mainland second. Most exhibitors prefer two or more judges. The poll generated 150 comments, all positive in the effort to promote APHA-approved shows in BC.
Why join a horse club? This club, or any club for that matter? In this day and age, when social media, websites, email and publications like Saddle Up have displaced once-coveted newsletters that kept members connected, really, why pay for what you now get for free?
A google search tells us belonging to a club provides us with a "sense of meaningful existence." How many horse people do you know say they can't imagine their lives without their horses? Who can't relate to that? It's human nature for people with similar interests to congregate in groups. (Think church, hockey, Facebook …)
Breed clubs like ours are often accused of being strictly a show club and in many respects, that's true. But we shouldn't apologize for that, and those that don't show shouldn't hold that against us. Shows are where horse owners come together to compare their breeding and training programs with each other, and with breed standards. Shows are an important promotional tool for breed clubs and their members! They attract an audience and potential new club members and horse owners, and it's where members can foster relationships with people who often become friends in and out of the show ring — arguably the best membership benefit of all!
Shows are not only the primary revenue stream for clubs like ours, they also generate financial opportunities for our members and sponsors: trainers, coaches, stallion owners, buyers and sellers all benefit – directly or indirectly – when we promote Paint Horses at our horse shows. Shows are good. They bring members together to organize them and the more you are involved – whether organizing or competing — the more "fringe" benefits you are going to receive. (A google search says group participation increases self-esteem! They must have been talking about horse people!) Membership has its perks! Pay your dues!
But … BC Paint does more than just promote breed shows.
AS UNIQUE AS OUR HORSES
Several years ago, we created a couple of unique programs to provide membership benefits to Paint Horse owners and competitors that can't or choose not to attend APHA shows. The Open Show and Competition Program provides awesome year end awards to members who compete at their local all breed or discipline specific shows, and the Otter Co-op Free Trophy Program reaches out to clubs and provides them with an award sponsorship for the Paint Horses competing at their events. As a member, you can participate in these programs – or help us promote them in your communities. That's an interest we can share. And the information is all available to download from this website.
CALLING ON YOUTH
There are so many opportunities out there for young people now. Fewer people living in rural areas means less exposure and access to horses. Dance, hockey, school … all of these things compete with our industry for youth participation and we've seen their decline in the show ring. That's truly a concern for horse clubs like ours – and even the community clubs. We need to support and encourage youth participation in our industry – in and out of the show ring — so several years ago, we created a $500 youth scholarship to be awarded annually. If you are finishing high school and are looking at post secondary education, invest $25 in a youth membership now so you can apply next fall. The odds are in your favour!
Take a personal tour through this website – then support our efforts to promote Paint Horses in BC, pay your dues and be "guilty by association." We promise: you'll be in good company!
Cathy Glover
President