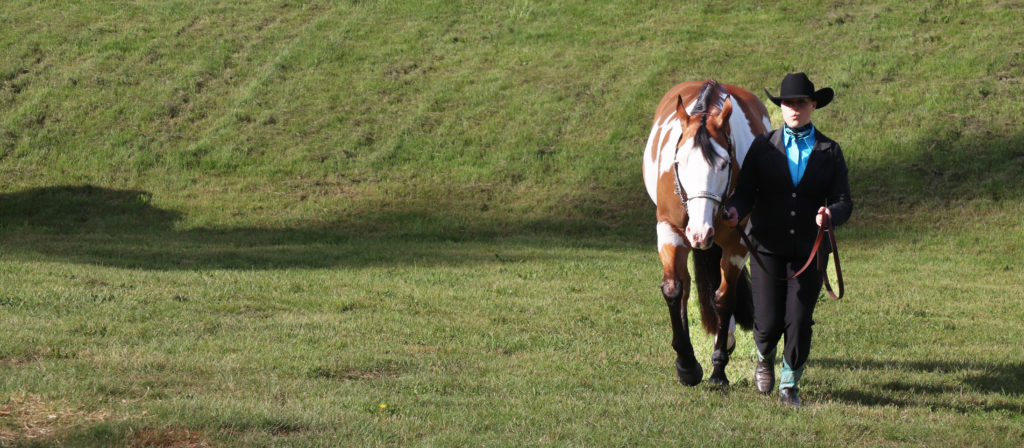 Virtual shows level the playing field​
When the COVID-19 pandemic forced everyone last spring to find a new normal, it also resulted in some truly creative thinking. Whoever thought we would be showing horses ONLINE, in the comfort of our own arenas?! 
BC Paint directors acted quickly to allow placings from virtual shows to count for the club's popular Open Show Program. Now, no matter where they live in BC, BC Paint Horse Club members are able to compete for OSP year end awards at any virtual show, no matter where it is hosted. 
Virtual shows level the playing field for everyone who already competes with their Paint Horses or may have found getting to regular shows a little challenging — even before COVID-19 restrictions. And what an awesome opportunity for ALL of us to show off our beautiful, talented Paint Horses!
This year, we are collaborating with the Lower Mainland Quarter Horse Association to provide a new, vibrant virtual show experience to Paint and Quarter Horse exhibitors. Proceeds from entries will help support our combined APHA/AQHA breed show in Maple Ridge this coming August. Stay tuned for details! 
The 2021 show season has started! Join BC Paint today, sign up for our Open Show Program and let's celebrate your success in the virtual arena.